Today we live in a world where communication is ruled by emails, text messages and digital social media. There is no denying the wonders of electronic messaging, but nothing captures the moment more poignantly than putting pen to paper.
Our vision is to not only sustain, but to inspire a return to the human connection in our day-to-day. As technology continues to move forward, we are increasingly starved for the personal association. There exists a natural, soulful beauty to handwriting. Whether one is confessing love to another, expressing gratitude for someone's time spent, or a wish for a special life milestone, it is the tactile nature of the paper, the sounds of the letter or card being removed from its envelope, the sight of the rich ink color and possibly a custom watermark embedded within the paper, and the unique personality of one's penmanship that will immediately create the warmth, a sense of importance and a nod to the person reading the scribed words.
In a time when social interaction was a well-polished and refined affair, a Calling Card was considered a social necessity. During its peak era of usage, it was seen as impolite to exchange a business card during a social occasion. Streamlining introductions and serving as a reminder of a new acquaintance, the Calling Card served its purpose to brand your social identity. Today, the Calling Card is making a comeback and is quickly finding its place as the pre-eminent fashion accessory amidst the modern international social scene. Exchanging a Calling Card is intriguing, with simply one's name, a mobile phone number, an email contact and sometimes a profession indication. Conveying a subtle yet indisputably elegant intelligence while being an ambassador of one's sense of style, this small canvas of paper is a must for a well-cultured individual.
We believe that a party starts as soon as invited guests receive an invitation in the mail. Because of this, we take our task seriously in creating a piece that not only effectively communicates the necessary information, but also one that excites and inspires the guests about the upcoming event. We've been known to employ wood veneer, silkscreened henna, dried nature findings, raw guaze envelopes, laser-cut paper lace, and even motion-activated sound devices to set the tone of the celebration about to take place.
Bar/Bat Mitzvah
Adding a sense of understated elegance and a curated, sophisticated aesthetic, be inspired with any of the styles presented here, or challenge us to create something unique, thematic and one-of-a-kind for your upcoming Bar/Bat Mitzvah.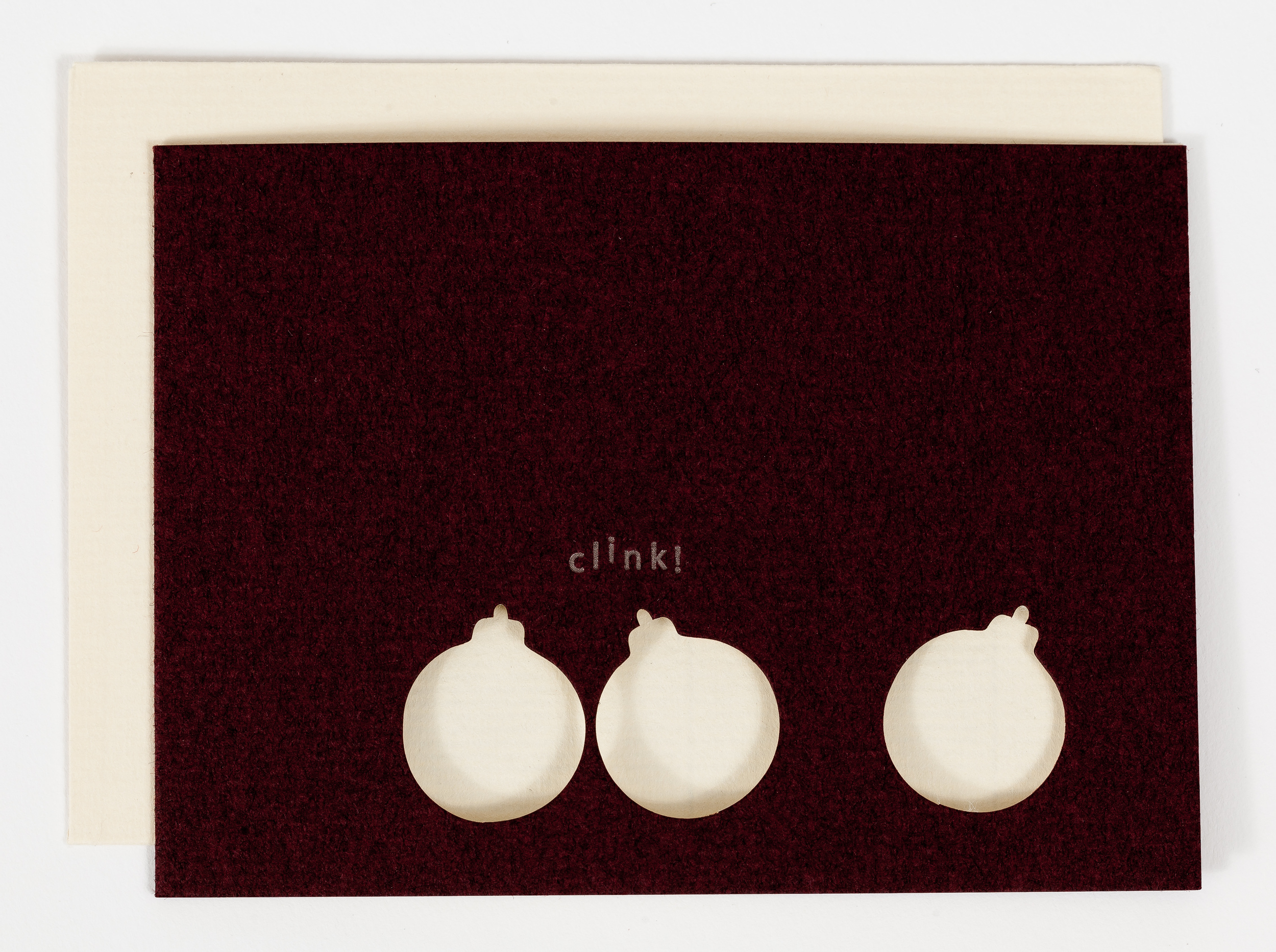 Soolip is your creative partner when it comes to customized Holiday Cards. From photo-based greetings to hand drawn illustrations of your home or an iconic tree, to graphic text-based cards, we utilize only the finest of papers and employ letterpress, engraving and foil-stamping printing techniques, of which are chosen to best convey the artistic sensibility of each project.
Announcing the birth of a newborn is worthy of making permanent on paper. Allow Soolip to enhance this milestone in your child's life in a creative and graceful manner that reflects your family's aesthetic sensibility and that will withstand the test of time.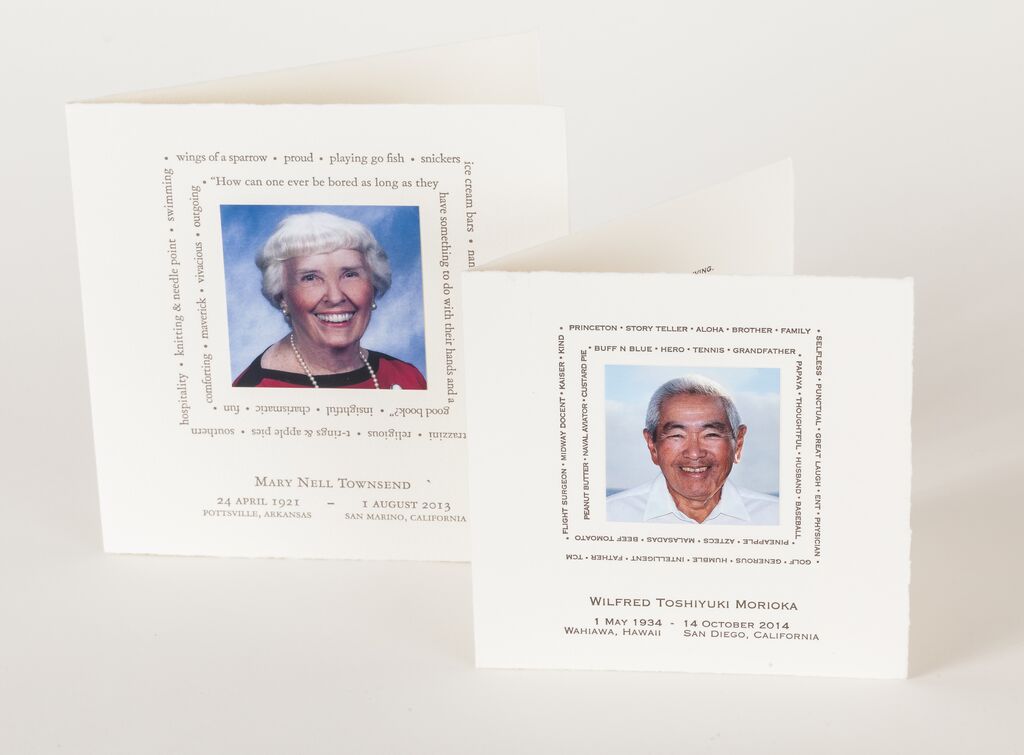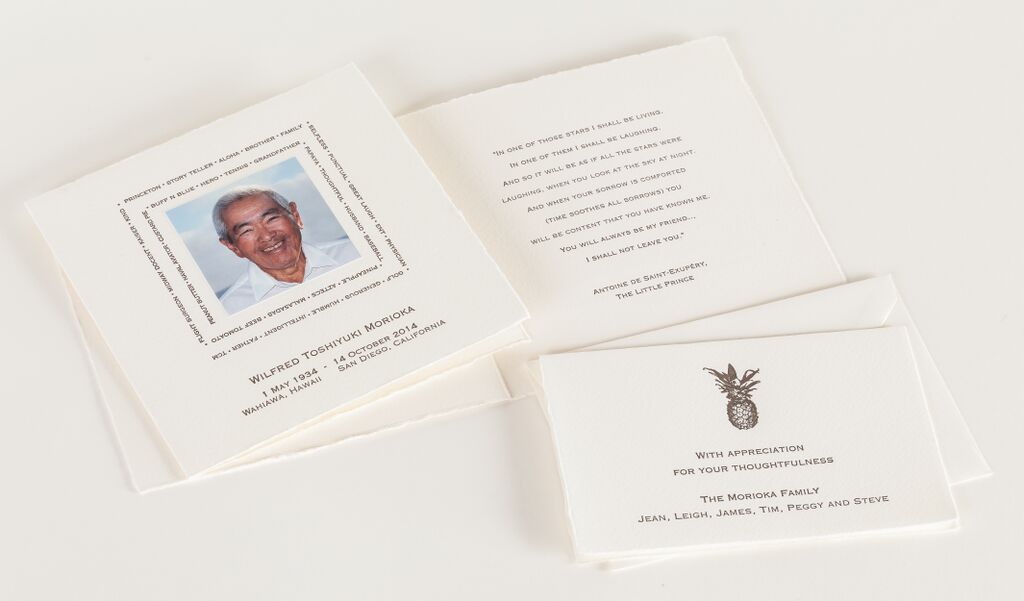 We believe that a life, just having passed the threshold, should be celebrated. Our Celebration of Life cards do just that. Infused with poignant words describing the personality and the passions of the person in honor surrounding their likeness, along with a passage or poem of your choice, and a little "wink" on the back, these dignified pieces are the perfect addition at a memorial service, adding an artistic and tasteful touch of detail. These cards are also suitable for mailing, acknowledging the friends and family who are not able to attend the memorial service.
Wedding Invitations
See Wedding Invitations, Products and Services here