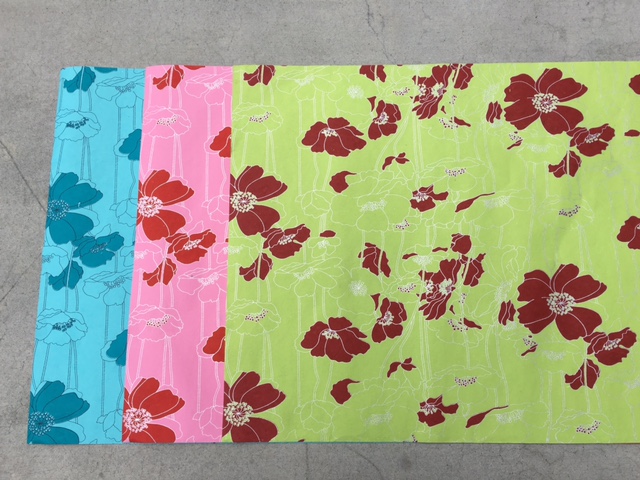 Tree Free Paper
Have fun adorning your gifts with these cheerful papers. These papers are made of cotton rag remnants from India's garment industry. We are proud and passionate about making things of beauty and purpose out of ingredients that were once waste.
Decorative Uses: gift wrap, collage, bookbinding, card-making, table decor, wall decor . . . and just because it makes you smile
Set of 3 (1 of each color in set)
Hibiscus - Bright Orange with White Flower
Dark Grass Green with Lime Green Flowers
Deep Purple with Natural Flowers
Poppy - Lime Green Base with Poppy Red and Silver accents
Intense Pink with Poppy Red and Silver accents
Turquoise with Intense Turquoise accents
Glitter Daisy - Lavender with Chocolate Daisies
Sky Blue with Chocolate Daisies
Khaki with Chocolate Daisies
sale
Sheet Size: 19" x 24"
Paper Content: 100% Cotton Rag
Hand Silkscreen-printed