Engage your audience in artisanal and tactile experiences that ignite the soul, creatively and spiritually. These time-honored, artisanal and tactile tutorials bring the human touch to any celebratory event.

stationery-making workshops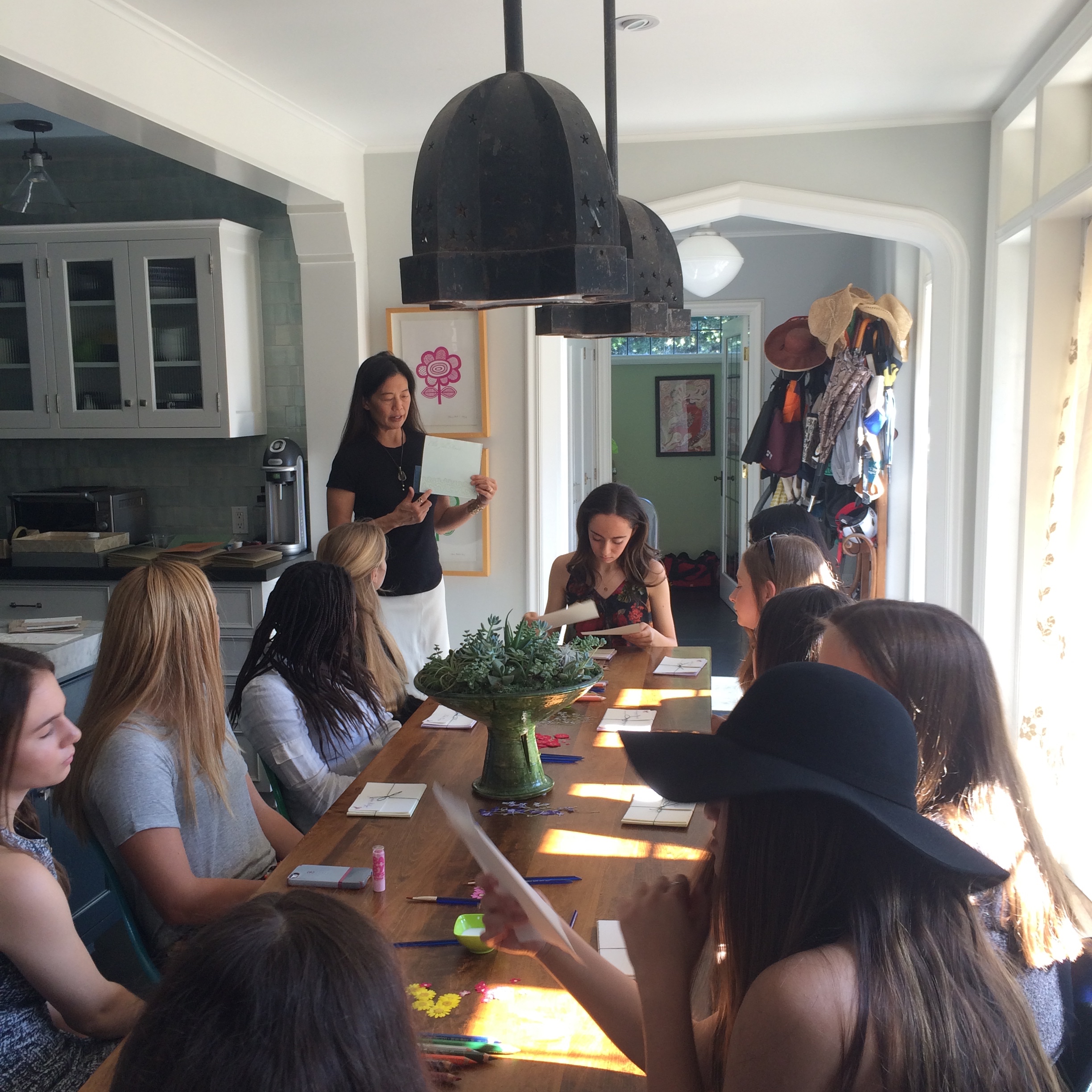 Imagine a table full of amazing creative elements to inspire you to create your own personal stationery. Perfect for a teen-age birthday gathering or an inspirational employee event, guests will leave with a collection of notes that they will enjoy writing and sharing with others.
gift wrap demonstrations and seminars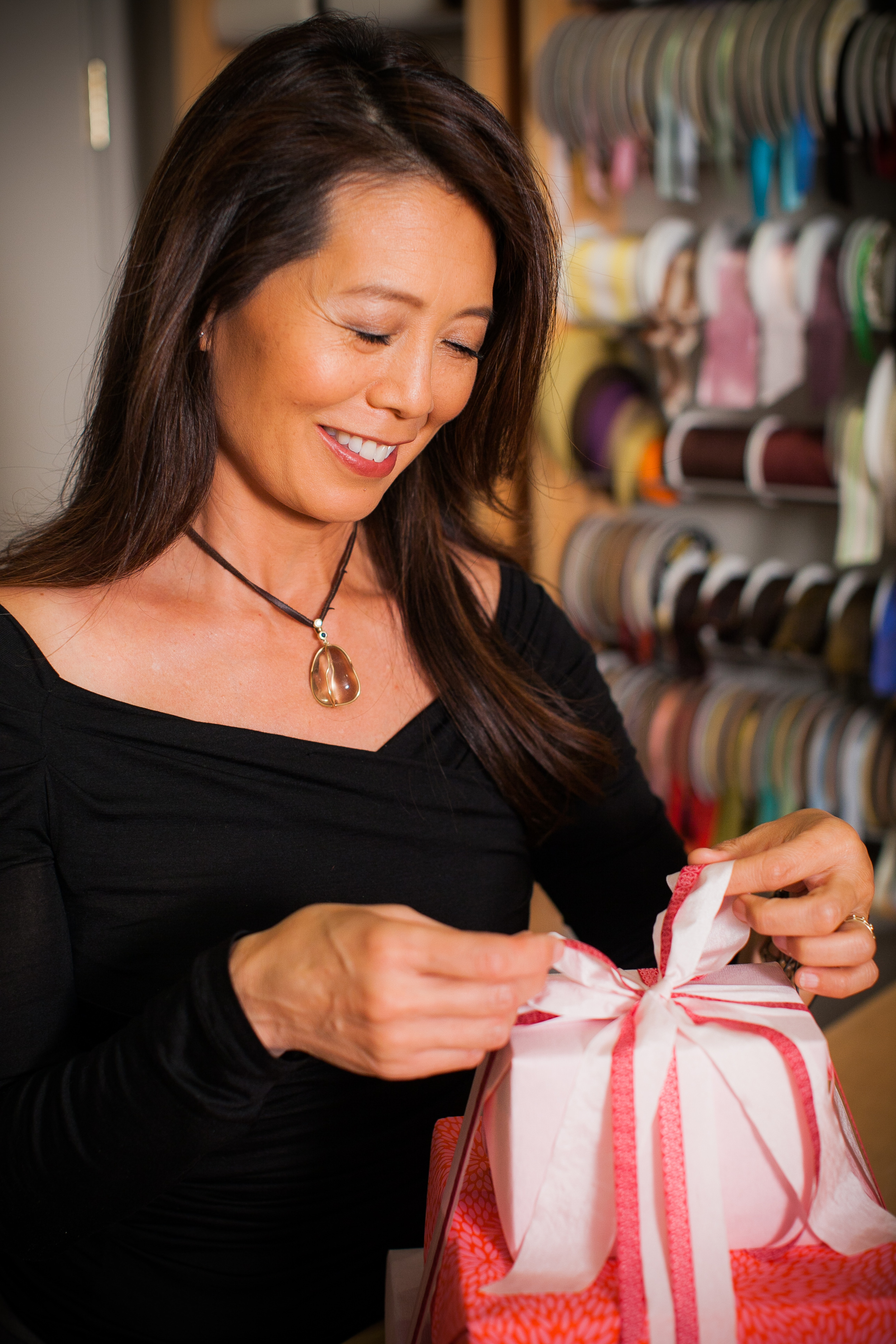 Whether for a corporate branding event celebrating the power of the artisanal, a company bonding activity during the holiday season, or a focus of interest for an intimate gathering at a women's luncheon, a presentation/demonstration by Wanda Wen, Soolip's Co-Founder, self-proclaimed paperphile and author of The Art of Gift Wrapping, a Random House publication, is an experience like no other. She, along with her team, can transform any everyday object and box into a beautiful and moving piece of art. Learn from the expert herself how an average gift can be enhanced and transformed into something even more unique than its initial existence.
journaling & bookbinding workshops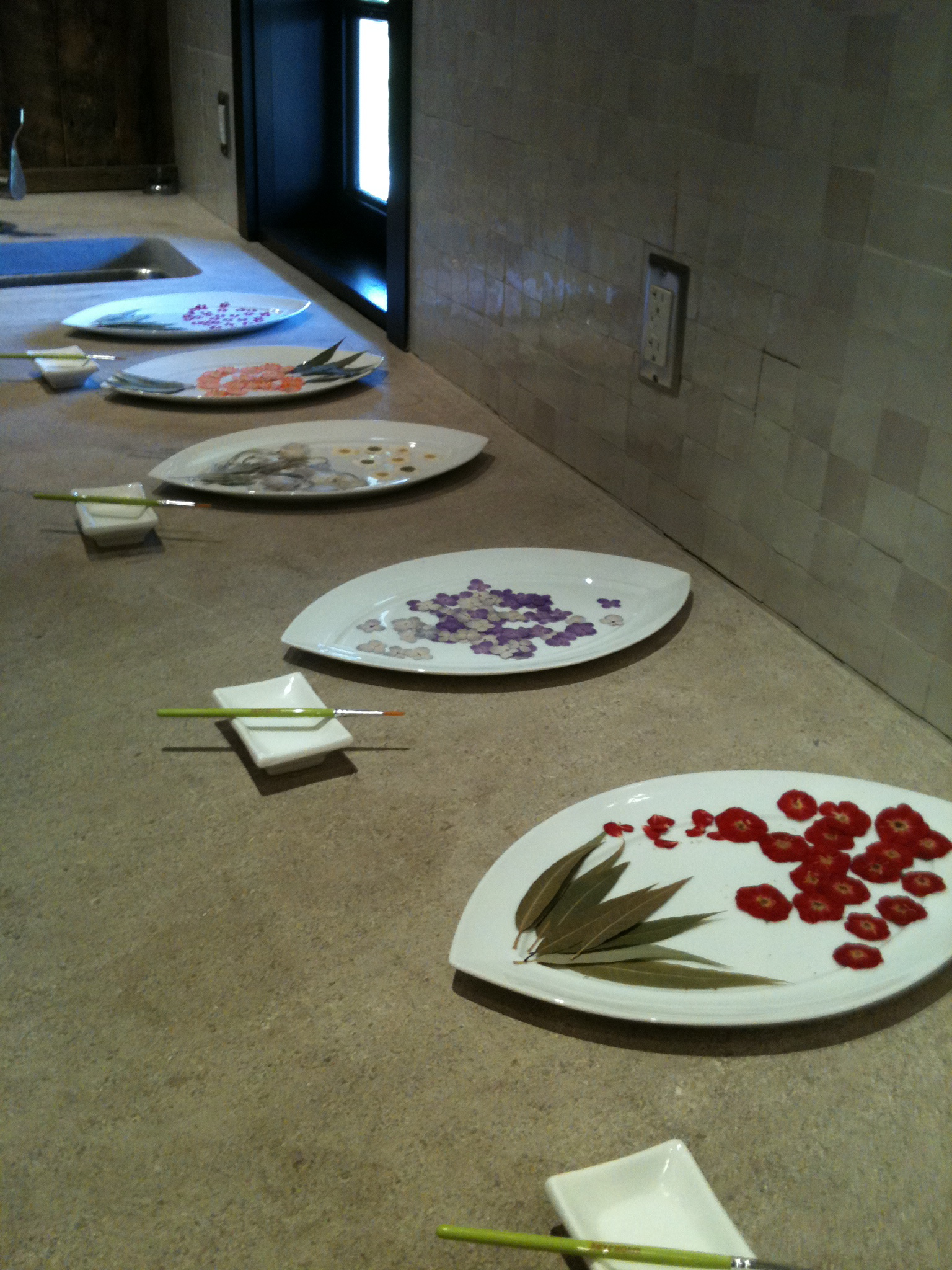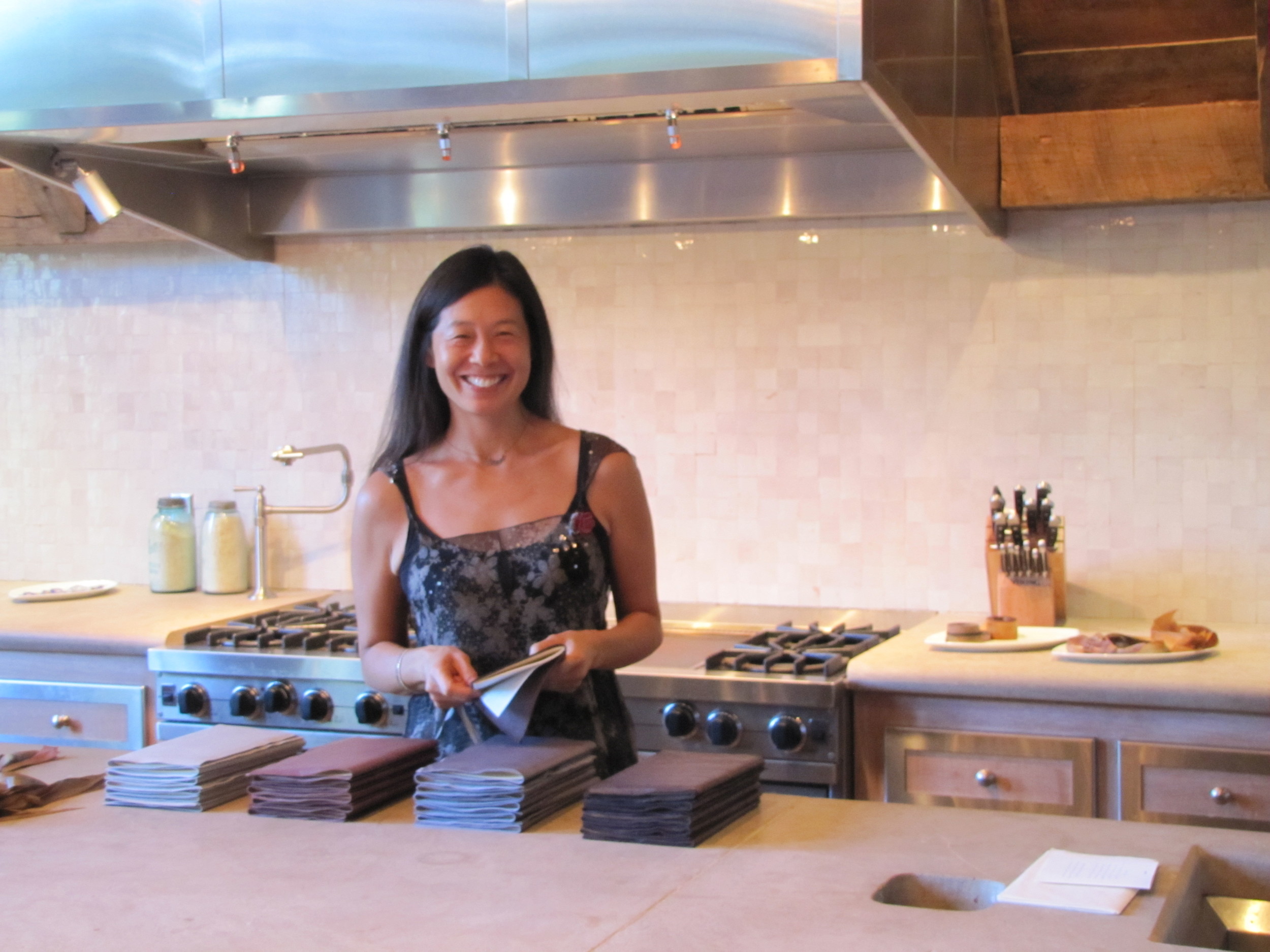 Written expression works to open the heart and soul. Ideal for health & beauty resorts, and corporate functions, Wanda will take her guests on a journey engaging the hand, head and heart. Guests will be taught the age-old craft of bookbinding with needle and twine. Armed with one's personally-made journal, Wanda will then inspire her guests to step inside the "self" and explore the heart through creative writing.
live calligraphy exhibitions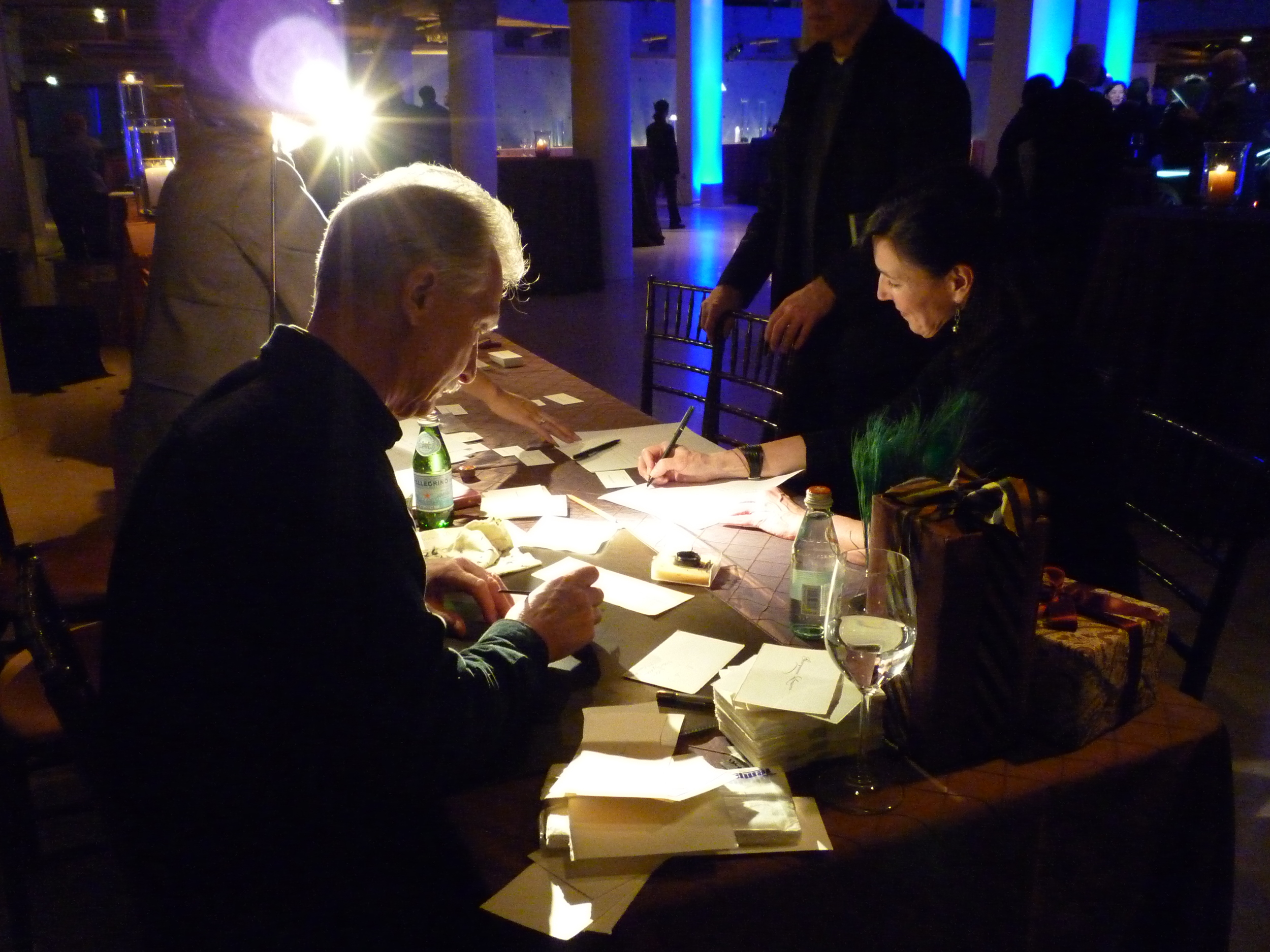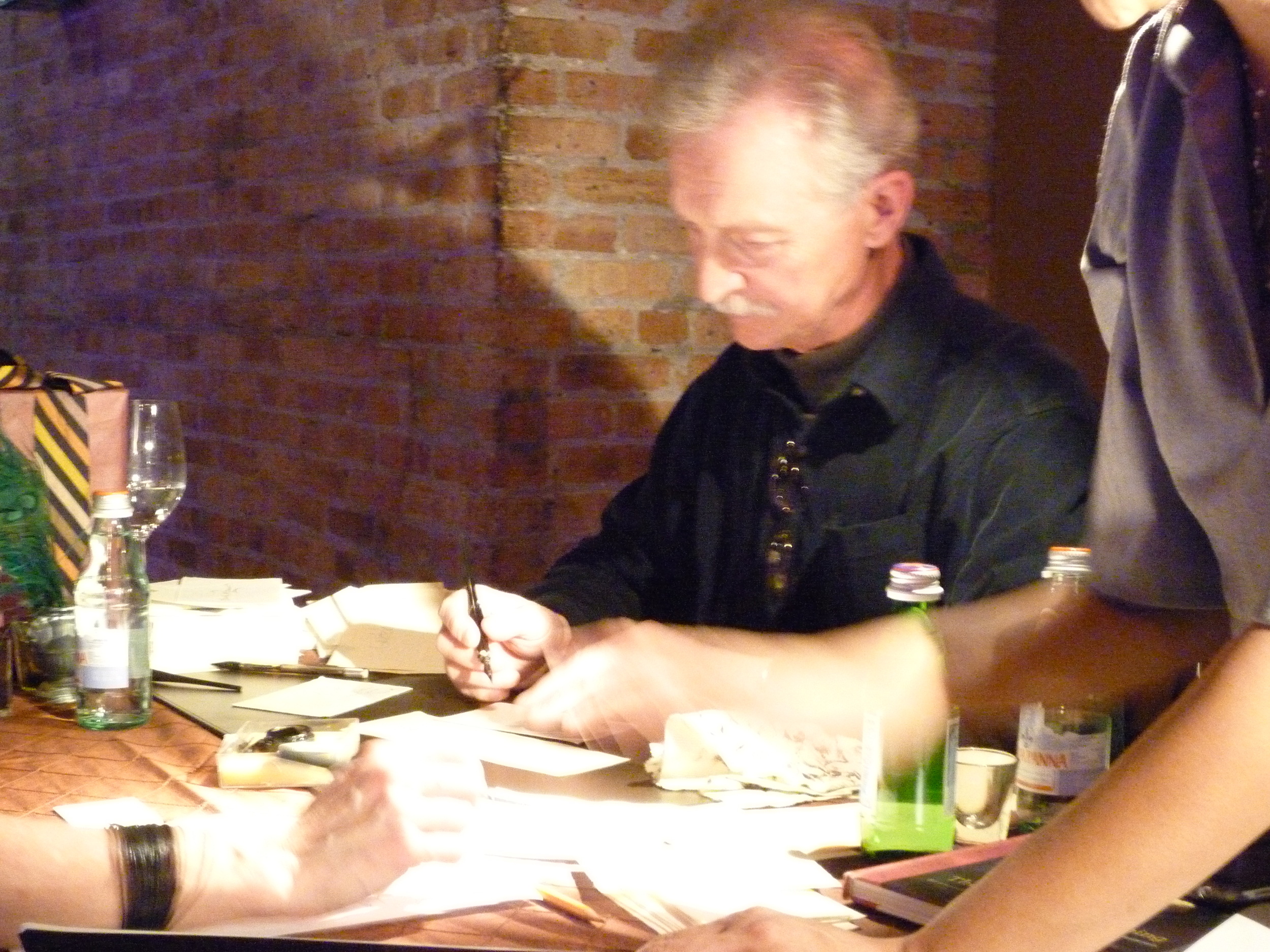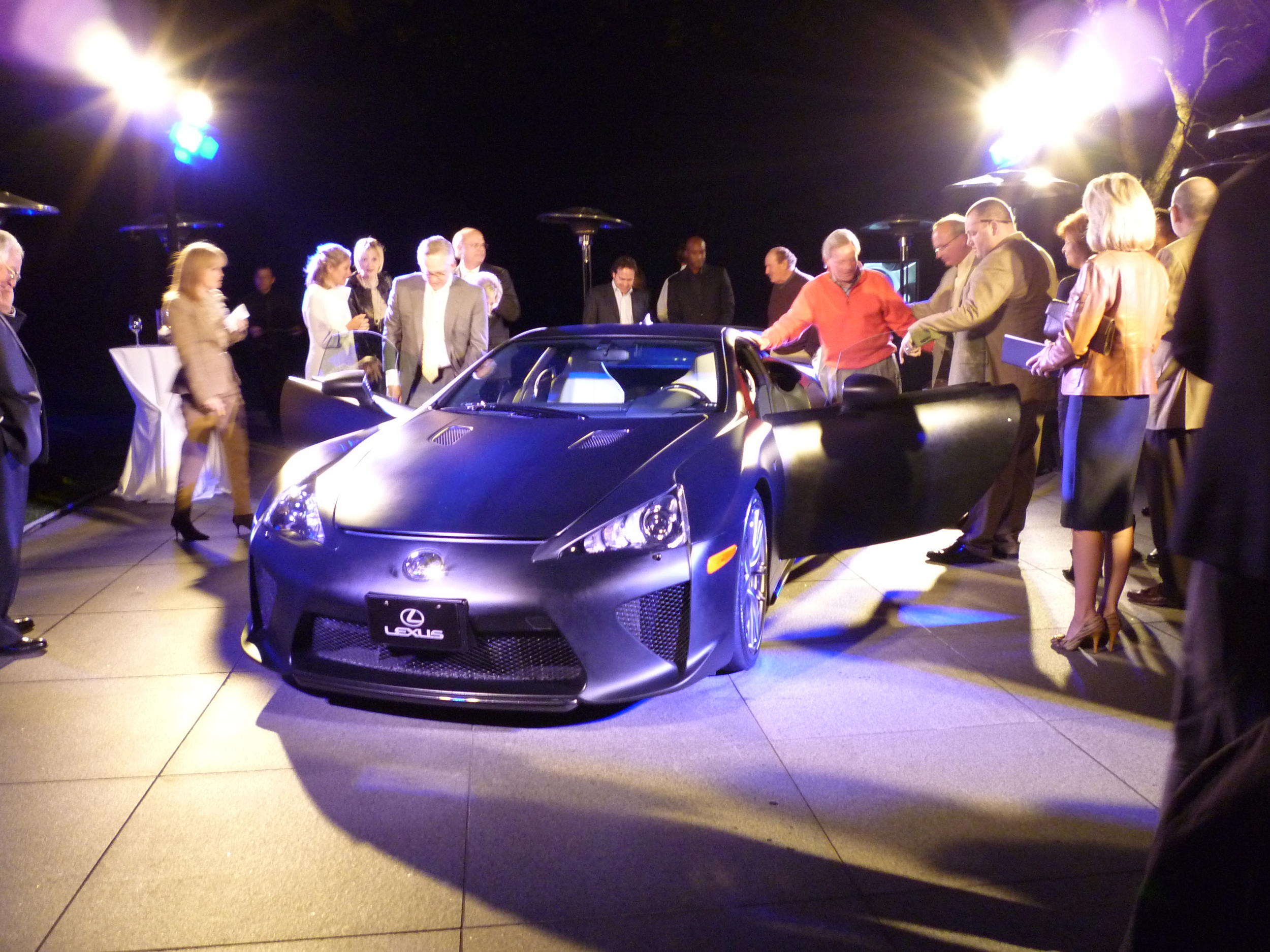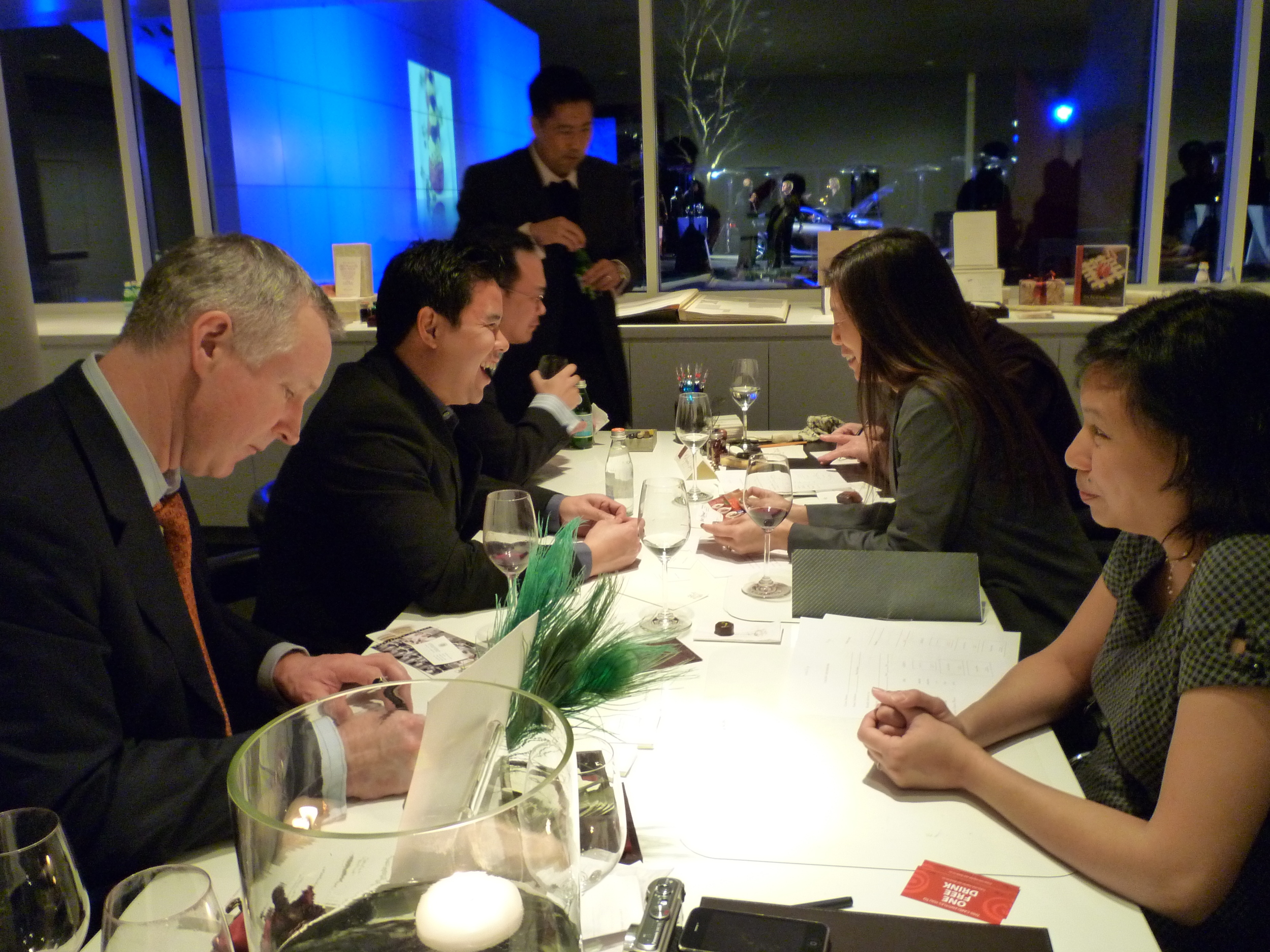 Romance your audience with the artisanal form of the written word with a team from Soolip. Imagine a classically-trained, master calligrapher on site at your event, turning back the clock to a time when the written word, ink on paper, plays homage to the time-honored notion of writing with the human hand. Nothing is more gracefully creative than the tactile and visual beauty of a calligraphers stroke on a handmade paper. We can customize a program for your event that will enhance the event agenda, messaging and goals. Shown here are programs launching Lexus' LFA vehicle, where the idea of complete customization, along with attention to detail, were the marketing messages tantamount to the Lexus team. Soolip created a Custom Calling Card program that traveled with Lexus to 4 major cites - Beverly HIlls, Chicago, Dallas and New York City, where prospective LFA buyers in attedance were gifted a set of Letterpress Calling Cards customized with design element choices and guests' personal information.

archive writing experience
Words, the tactile manifestation of the heart, are yours to keep . . . forever.
Imagine a table lit by candlelight, bottles of dipping inks in intense colors, writing instruments beckoning one's hand to hold, smooth sticks of sealing wax in deep colors and metallics, and an oversized archive writing album opened up to a page . . . a clean slate, natural white handmade paper of linen ad cotton, an inviting space for your guests' thoughts and musings of their hearts and souls. This experience is a perfect addition to a wedding or any event, and raises the bar to the guest book to an unparalleled level.