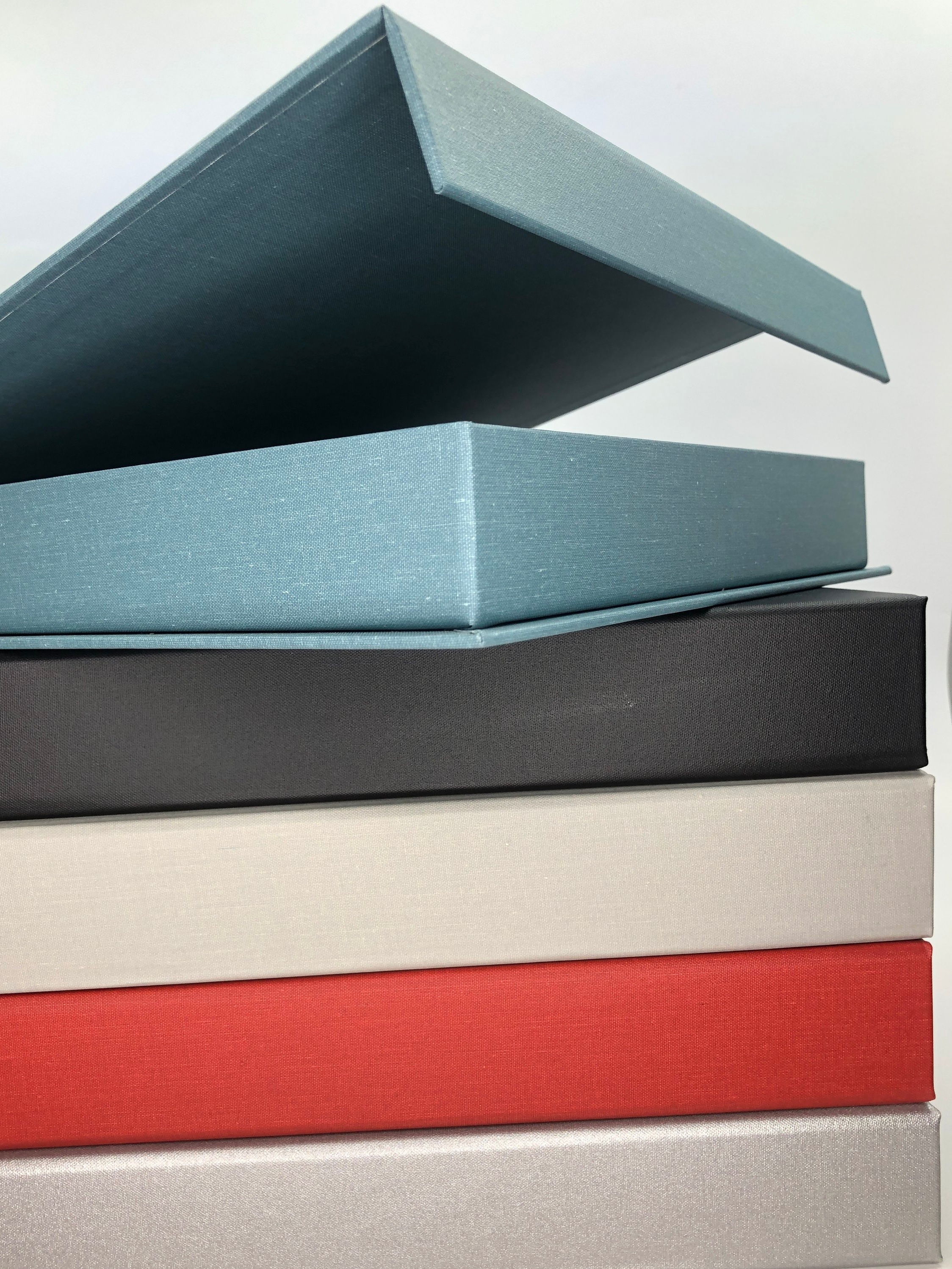 The Perfect Box
Put together the perfect gift ! This linen covered box was custom designed by Soolip to function as the perfect size gift box or archival keepsake box for journal and paper aficionados.
The majority of our journals fit in along with a pen or pencil of your choosing!
10.5" x 10.5" x 1"
Magnetic Clasp
Black, Blue, Red, Grey, or Silver
Available in more colors and styles via special order.