Soolip Wedding Paper & Designs
Out of our passions for beauty, nature, fashion & paper, Soolip embraces the distinctive, modern bride and groom who seek the sophisticated, the personal and the meaningful. We are here to assist couples in navigating through the planning of their wedding day, one of the most important events of their lives. Our desire is for our clients to have an unforgettable wedding that is executed with good intention, that is deeply rooted in their cultural heritage and personal values, and that the decisions that are made are done so with a consciousness for all.
We joyfully offer our collection of wedding services and products for your special day . . .
wedding invitations & stationery suite
We believe in the power of first impression. Your wedding invitation is the introduction. It sets the stage for your event and should exquisitely and succinctly represent you, your partner and your wedding. From the save-the-dates and wedding invitations, to the menus and thank you cards, we are dedicated to translating your individual vision and desires into your unique wedding stationery suite.
Nothing is beyond our imagination or capabilities. We enjoy the collaboration with each of our clients and find just as much joy creating a sweet, simple booklet-invite printed letterpress on 100% cotton papers for an enchanting event in nature, to a grand invitation bevel-edged in gold and resting in a bed of amethyst crystals housed in a custom-made box perfectly-suited for a French castle wedding.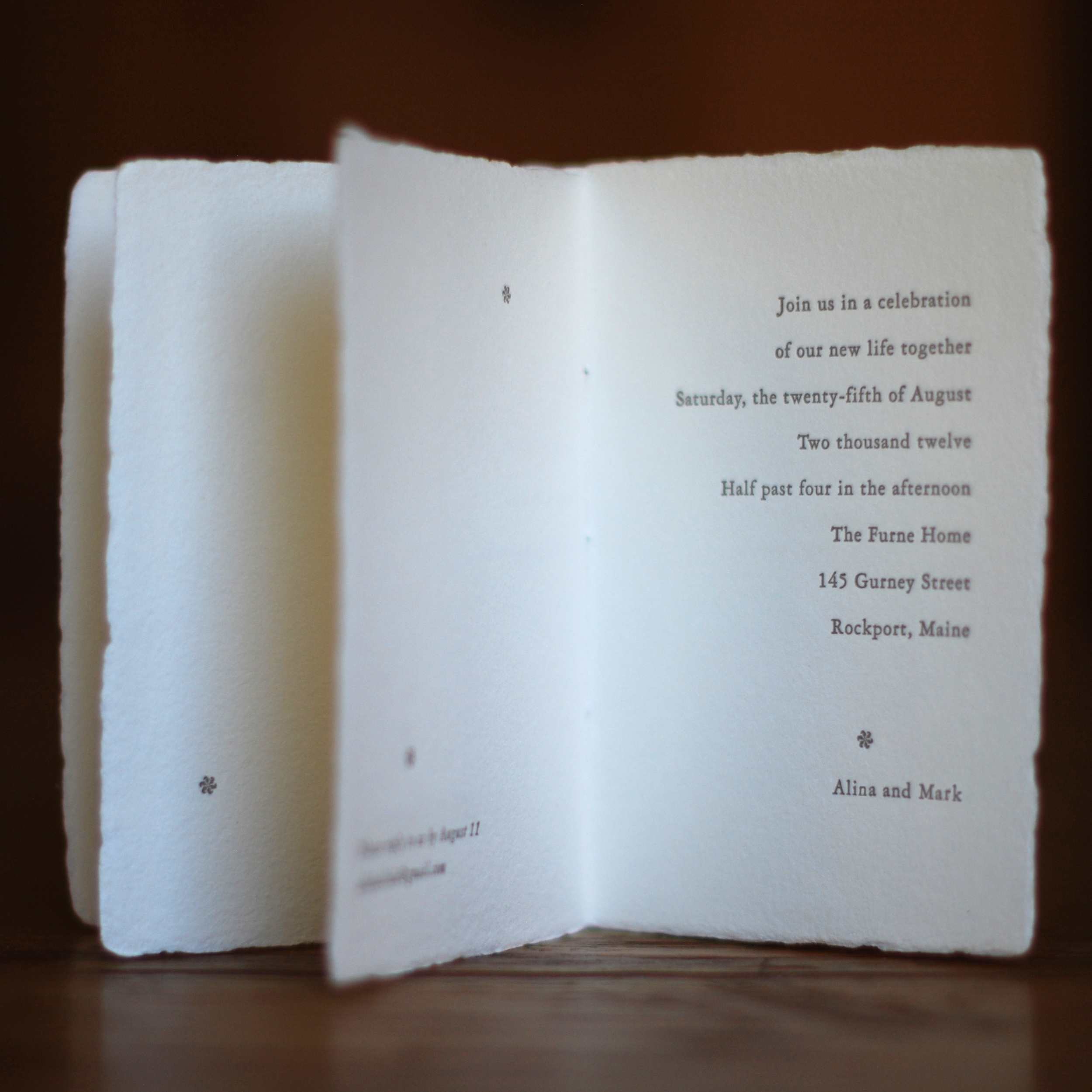 Linnea
A petite booklet invitation, this invite allows for a main invitation, and up to 4 additional pages for information, a map or, simply, musings. Printed Letterpress on 100% cotton, this charming piece is sure to enchant.
Also makes a perfect announcement for a memorable event, like a birth!
Ash
A delicate piece of silk tissue letterpress printed with a modern text is wrapped around a deckle-edged card, then hand sewn with a wool yarn or vintage platinum twine.
Summer
A floral collage of real pressed flowers surrounds this letterpress printed invitation made of 100% cotton stock. Perfect for an outdoor garden wedding.
Ashley
An invitation fit for a princess, this our European scribe's hand that graces this wedding invitation suite - classic European calligraphy. Yards of bridal ivory hand-dyed silk are secured with an old-world wax seal featuring the couple's initials.
Simonette
This regal invitation is engraved printed on a luxuriously thick ecru, gold bevel-edged cardstock. Multiple wraps of fine gold twine secure a diaphanous piece of silk tissue featuring the invitation text. An accompanying Map and tri-fold program are perfect accoutrements.
Siobhan
The beauty of our scribe's calligraphic hand as it undulates between the lines of invitation text is gracious, elegant, and stunning. Lipstick Red punctuates this wedding invitation engraved in two colors - red and black - on a luxuriously thick ecru, gold bevel-edged cardstock.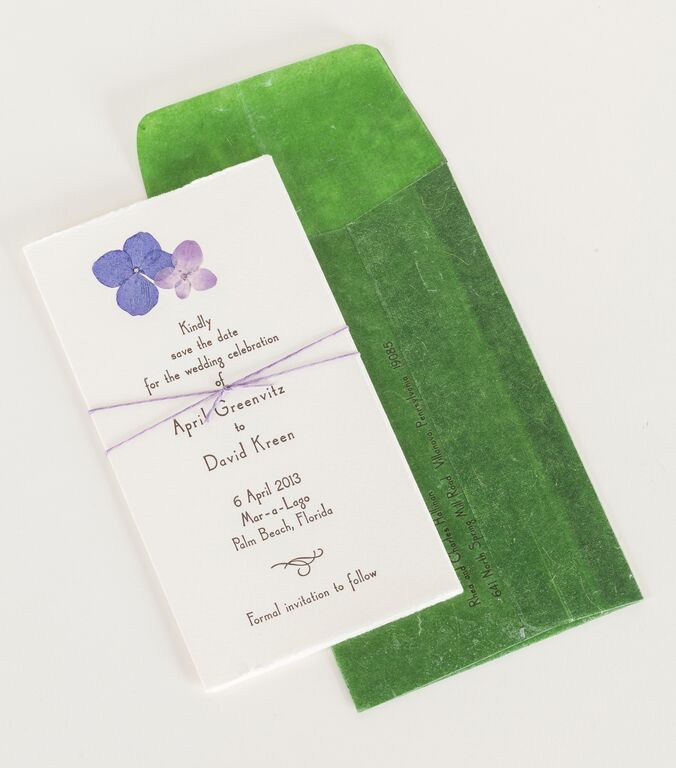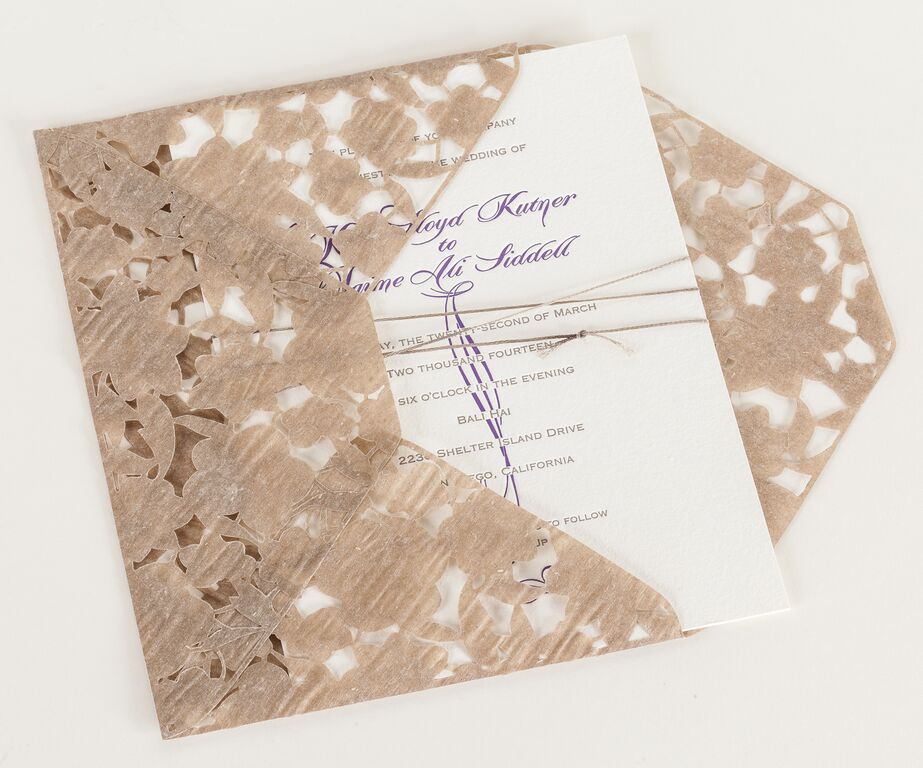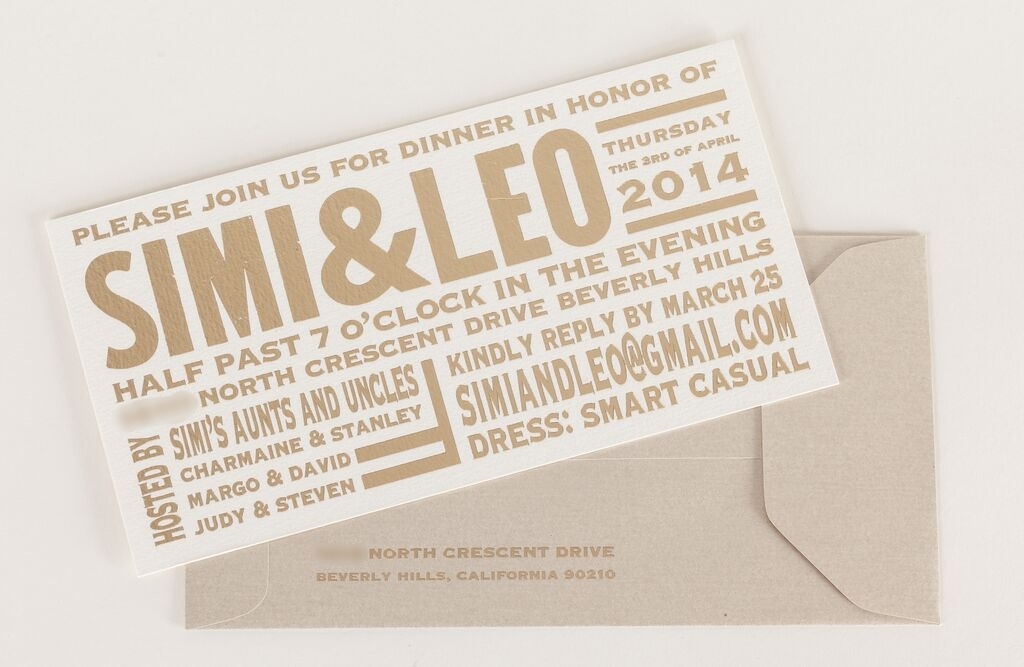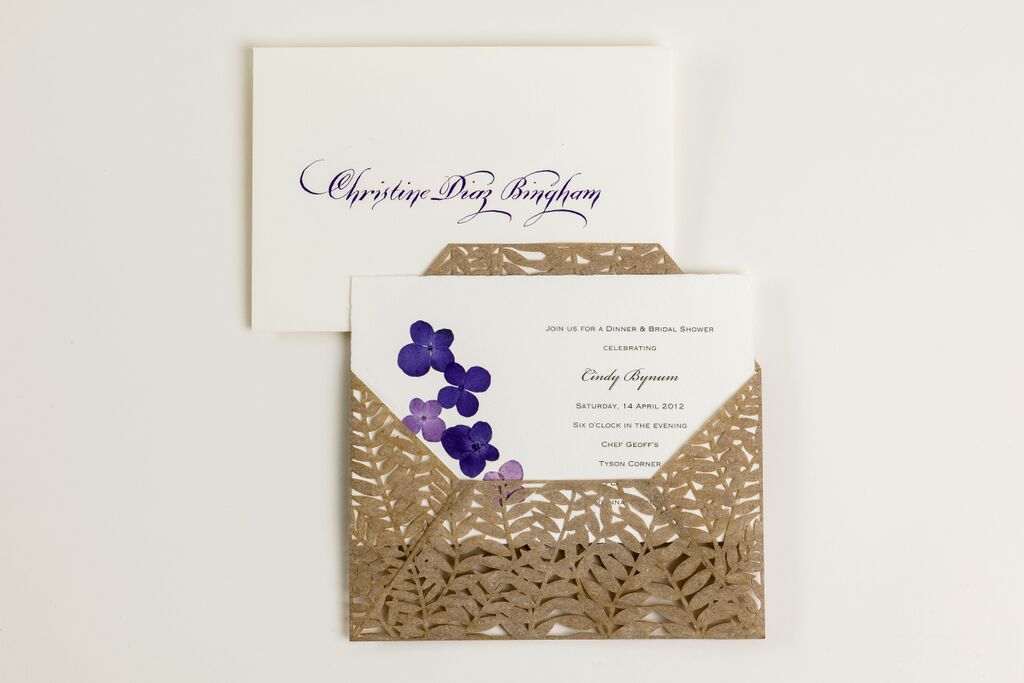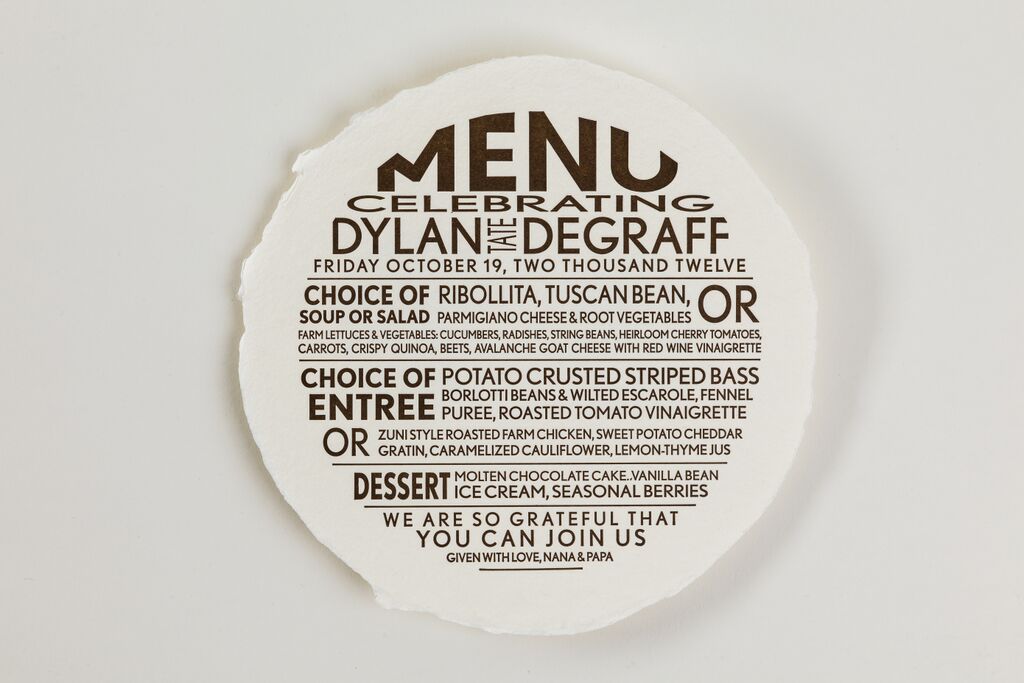 . . . and beyond
From Vintage Stamps gracing calligraphered outer envelopes, to Laser-cute Flax Linen Inner Envelopes, to colorful Pressed Flowers adorning a Save the Date, to Circle Invitations and Menus, to invitations on Lacquered Frayed Chiffon, we can create just about anything imaginable.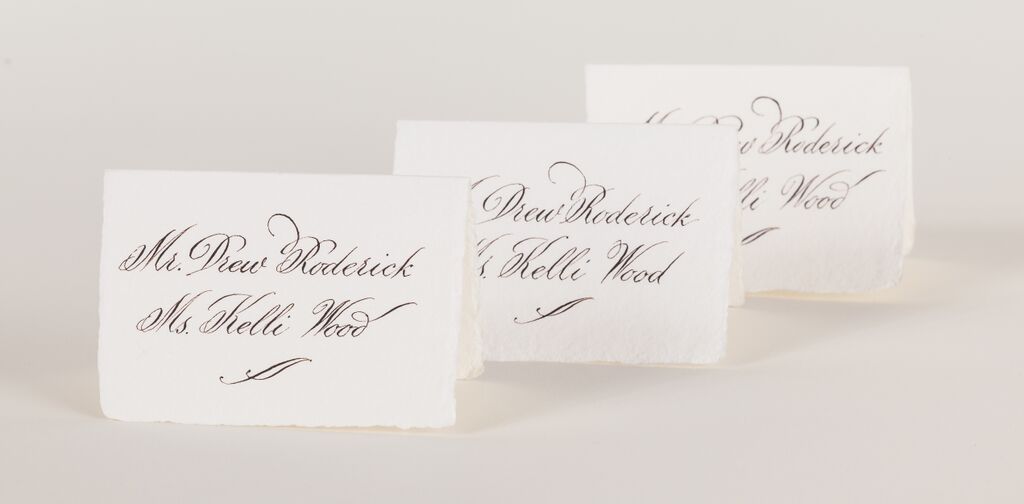 Escort cards are a must-have at weddings with any form of assigned seating. Escort cards should be simple, easy to navigate and should creatively represent the vibe and aesthetic of an event. Have fun and be creative with the display of escort cards - we love them clipped to the branches of a pine tree, hanging on long ribbon tendrils underneath a tree canopy or placed within beds of amethyst-filled wooden trays.
Seating cards are placed on specific place settings to indicate, to the guests, their specified seats. As with the Escort card, these pieces add a creative element to your event and should enhance the established event aesthetic.
In both cases, think outside the box - explore a fun ink color, a textured paper, perhaps use a small item that represents the event location such as a capiz shell for a beach wedding or circular wood rounds for a forest wedding.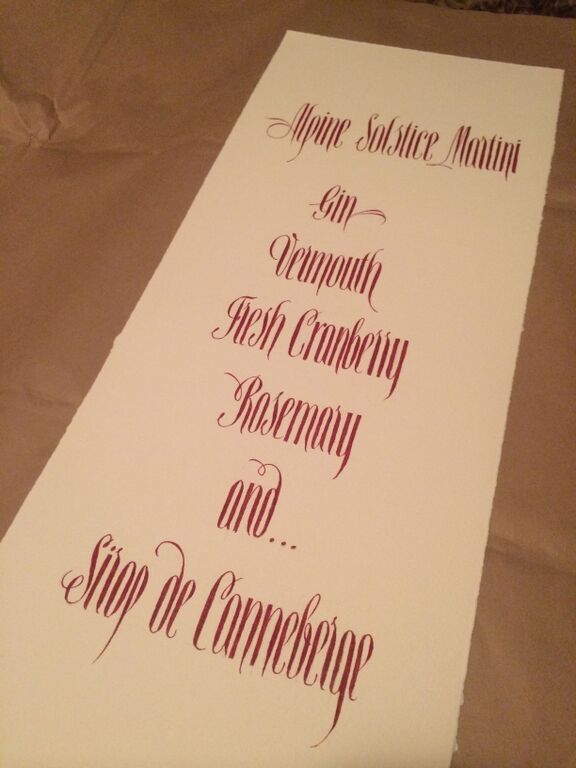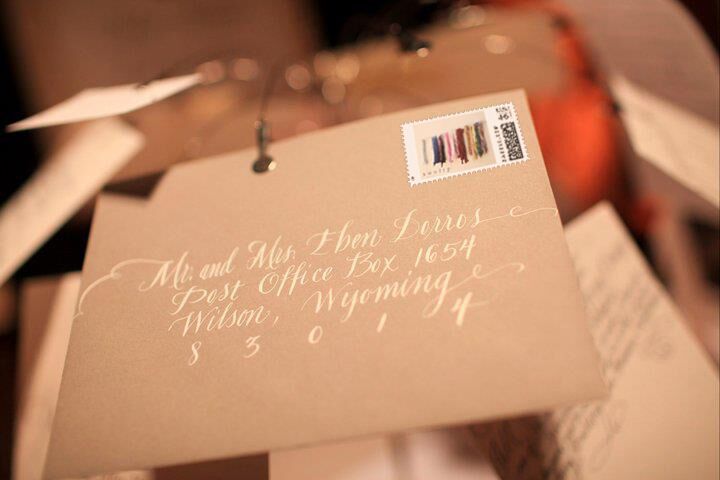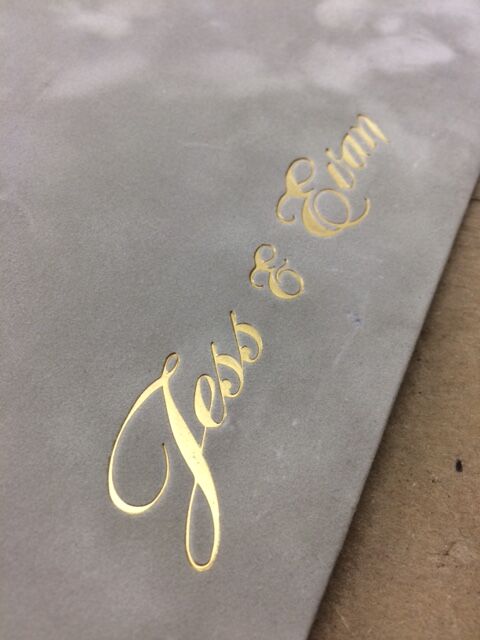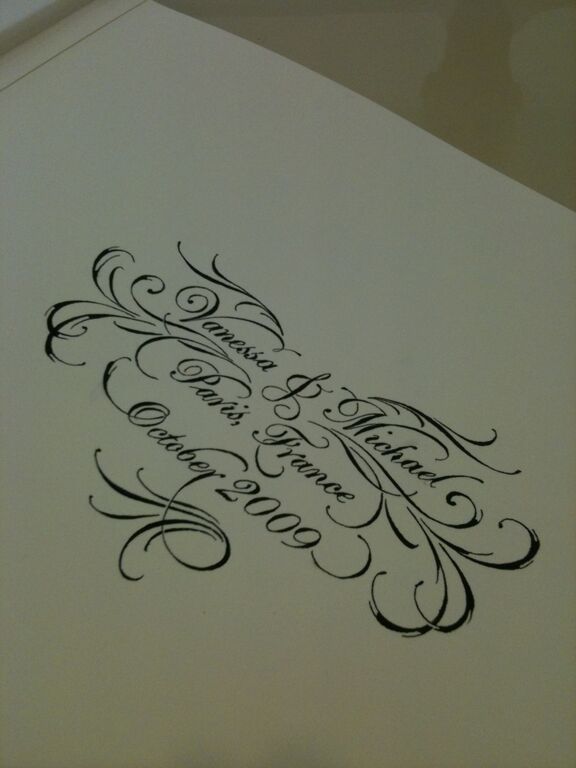 There is nothing more beautiful and captivating than the result of ink on paper from an artistic hand. Enhance your wedding stationery suite with bewitching calligraphered addresses on envelopes, elegantly-scribed names on escort cards or wedding vows made permanent on a stunning scroll of handmade paper.
monogram and logo development
Consider a monogram or logo that is completely unique to you and your partner to use as a way to "brand" your wedding and develop a creative cohesiveness throughout your event. Personal logos can be a monogram of two calligraphed, intertwining letters of your first names, an illustration of the tree where you will be married under, or can be a whimsical caricature of your and your finance's happy faces. Whatever is chosen, these iconic images are a thoughtful touch when embossed on cocktail napkins, imprinted on giveaway journals for gifting, or printed on thank you notes as a sweet reminder of your unforgettable day.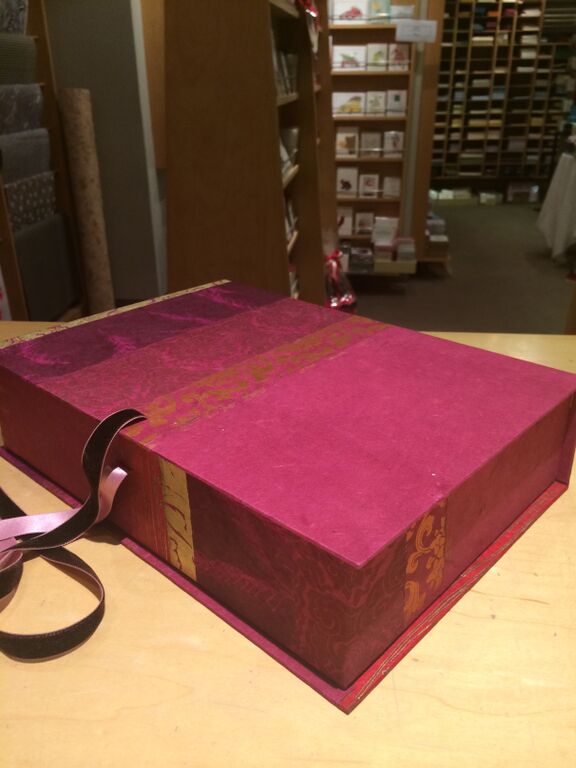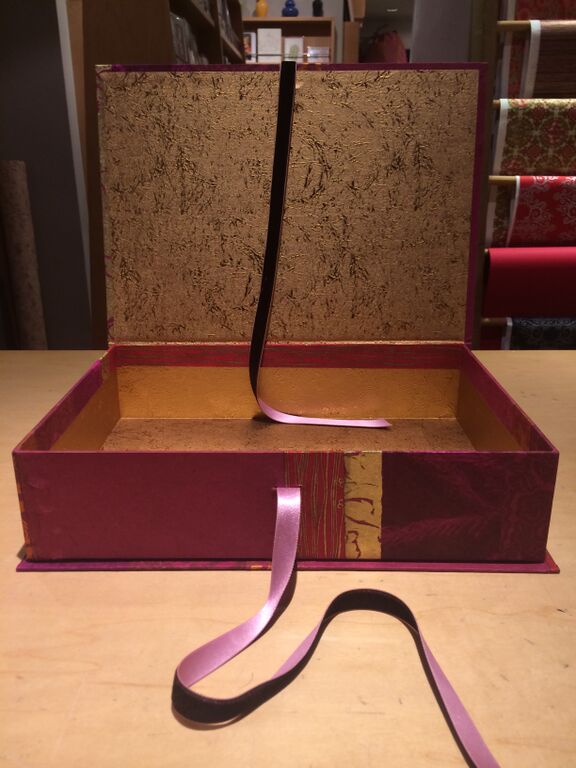 For nostalgia's sake, create a safe and sacred place to hold some of your most treasured pieces from your special day . . . the invitation, dried elements of your bouquet, a remnant of lace from your custom-made dress, treasured letters and perhaps your vows handwritten on that scratch piece of paper. We have the capability to create truly unique and customized keepsake boxes in any size.
Shop boxes here or learn more about our custom created boxes . . .
archive writing & photo albums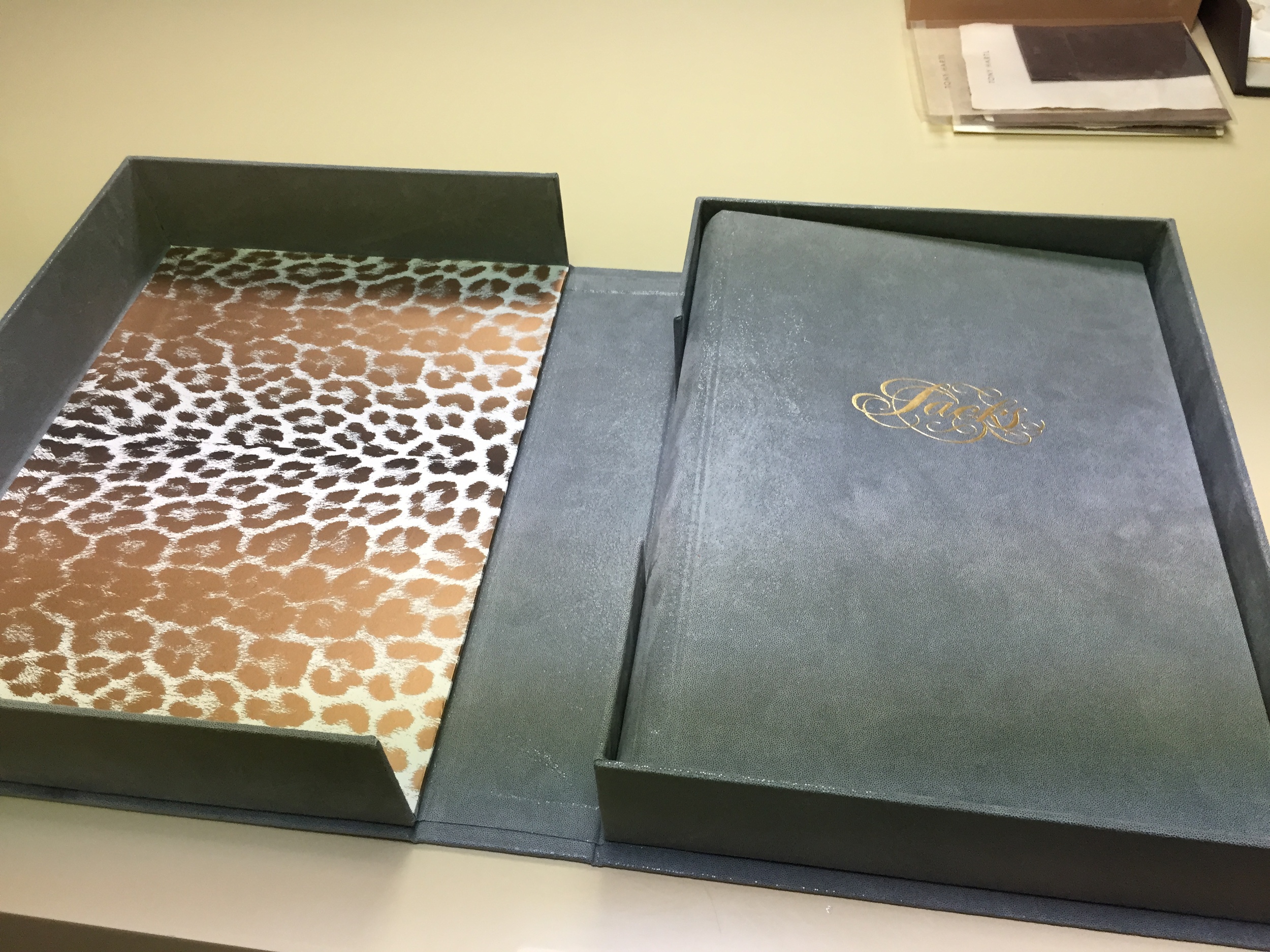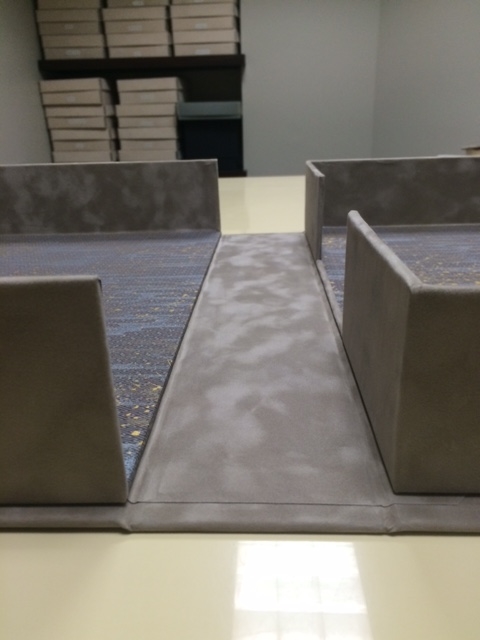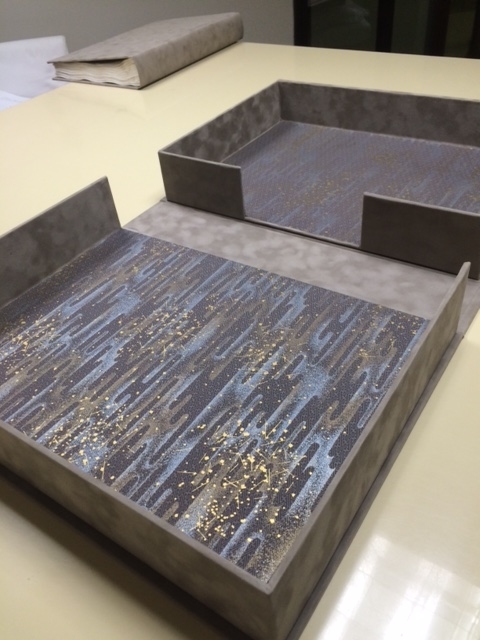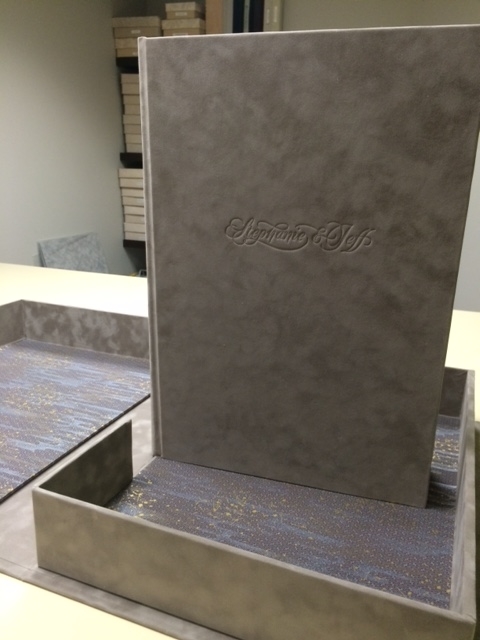 Bookbinding is a craft that we fully embrace and feel that the more we move into our digital world, the more meaningful and significant a gorgeous, hand-bound book becomes. Of any event in one's life, the memories created from a wedding deserve a particularly special place to live. Our oversized writing albums are a unique, creative space for guests to scribe their heart-felt words written to you, the couple. Imagine the opportunity of an entire blank page of delicious handmade paper where your guests can openly express themselves with pen and ink. Moreover, imagine at the end of an event, having this treasured album that holds the words and penmanship of all your most beloved family and friends. Priceless. Click here for more on The Writing Experience. For those in the market for a more simple Guest Book, we are always in stock with various styles covered in paper or leather. To shop writing albums and guest books, click here.
Create a significant and exquisite space for your wedding photographs to live, forever. We can custom-bind a truly unique album for you, complete with your names and wedding date permanently embossed on the leather cover in gold lettering. In addition, we stock a variety of photo albums in various sizes and cover choices. To shop photo albums, click here. In both cases, we also offer our creative and production services in creating the pages, by mounting your images and if desired, creatively enhancing the pages with our collection of decorative papers.
journals
The process of life and how we get to where we are is never as we plan. It is filled with joyous, memorable moments as well as challenges and imperfections that mark the pleasure and beauty of living. Entering a path to marriage and creating a life to share with another is a life-changing journey, and one worthy of documenting for both bride and groom. We welcome you to take the time, with pen and ink, to write and express what your heart and soul are feeling as you go through the process of planning your wedding, and taking on this journey to create a life with another.
Journals are also ideal gifts for your bridesmaids and groomsmen, family, and guests. We can customize styles with your wedding logo or branding. Shop journals here.
We delight in collaborating with our wedding clients in creating the most perfect, unique gifts for your bridesmaids, groomsmen, guests and your significant other. We can take a vision or thought from conceptualization to execution to perfect packaging. With over a combined 40 years of sourcing experience all over the world, nothing is too big a hurdle for our team. We have created semi-precious jewelry with a couple's initials for 500 guests, welcome bags featuring an artistic rendering of the Italian castle wedding site filled with products unique to the Dolomite mountain region for 150 guests, and 300 canvas drawstring bags filled with Virginia peanuts with a fun caricature of the couple's cheerful images (eating peanuts!) on the outside of the bag.
. . . with inquiries about our wedding products and services, kindly contact us at laura@soolip.com